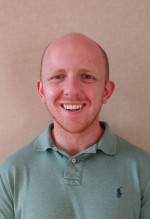 Alan Lally
Development Officer
About Alan
Alan joined the Foundation team in August 2019. A graduate student at the Lilly School of Philanthropy's master's programs, his role is to manage the Friends of the Library annual fund program and a portfolio of other individual, foundation and corporate partners. He holds a Bachelor's Degree in Business Administration and Communication from Aquinas College in Grand Rapids, MI, and will complete his Master's in Philanthropic Studies in May, 2020.
Where did you receive your first Library card?
Kent District Library in Lowell, Michigan.
What's your favorite way to use the Library?
As a graduate student, buying my own books can be tough, so I love using the library to check out books. It's also a great place to do homework!