Fort Ben Branch opens, holds ceramic book tile sale
Posted on August 14, 2023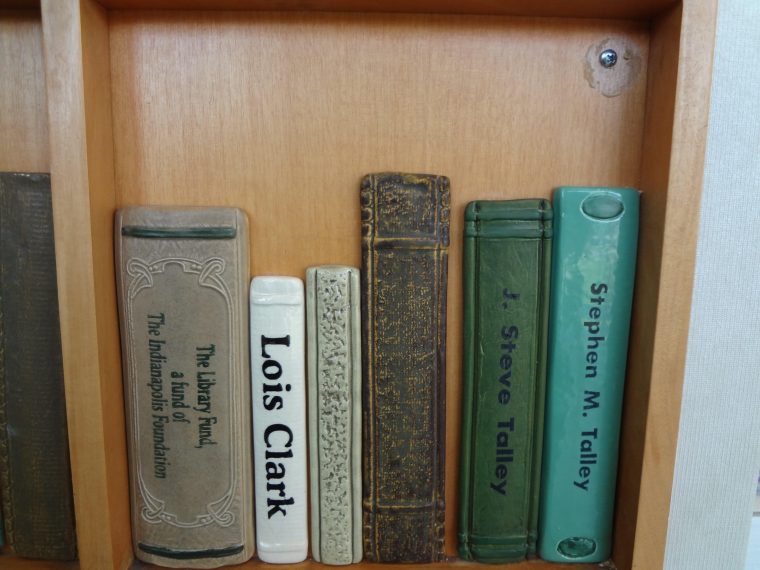 In celebration of the opening of the Fort Ben Branch, the Library Foundation is offering commemorative, custom-made, ceramic book tiles on sale from now through October 21, 2023! Show your love of the Library and support the Library Foundation with your tile purchase.

A 1-inch tile is $50; a 2-inch tile is $100 and a 3-inch tile is $250 during this sale. This is a steep discount on the regular prices, which are $500 for a 1-inch, $1,000 for a 2-inch, and $2,500 for a 3-inch. Your tile can be inscribed with your name, your business or organization name or the name of a loved one who inspired you. You can go together with a group to order a tile for your family, civic group, book club or more! All proceeds from the book tile sales help the Library Foundation support programs at Fort Ben Branch and around the IndyPL system.
You can order your tile in three different ways:
Text FORTBEN to 91999.
Give online, and write "FORT BEN TILE" in the notes section.
Download this form and return it to the Library Foundation with your donation.
This promotional offer is only valid for book tiles at the Fort Ben Branch during this time. If you have any questions, call the Library Foundation at 317-275-4700.