Spring workshops teach preschoolers soft skills
Posted on June 21, 2019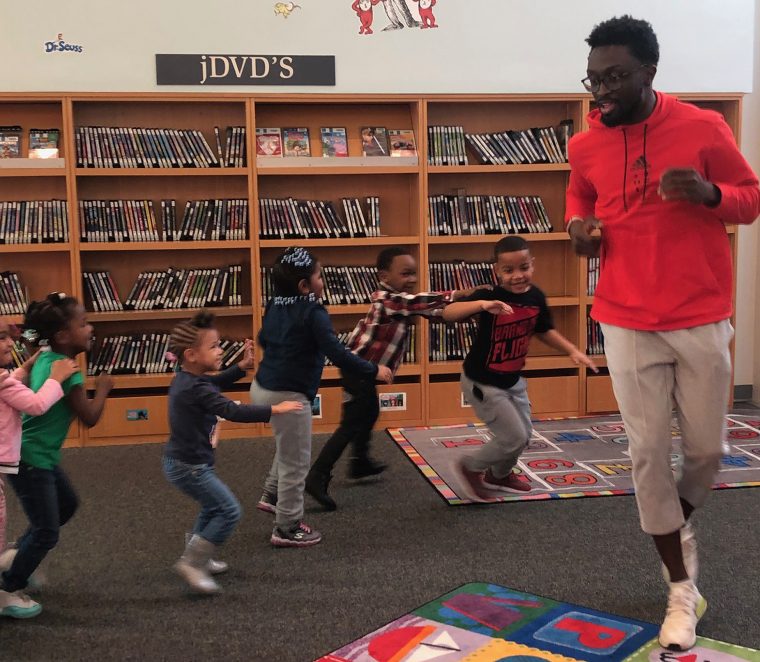 Life is like a dance. It's cool to be kind. You're unique, just like a snowflake.
These are some of the lessons little ones at IndyPL have been able to learn from spring workshops for babies, toddlers and preschoolers. With topics covering concepts in wellness, art, music and science, there's something for everyone at these spring activities. Even caregivers might learn a thing or two!
More than just acquiring knowledge and trying something new, these programs for the Library's youngest patrons teach soft skills needed for school, such as active listening, sharing and following instructions. One parent shared of the Toddler Sports Experience: Non-Traditional Sports - Connect the Dots program, "He was exposed to concepts he'd never tried before and practiced hand eye coordination in a guided way. Coach Stacy was great. He had so much fun. We can't wait to come back!"
A special thank you to St. Vincent | Ascension for their support of these early learning experiences! For the full schedule of programs, visit indypl.org.