2020 Summer Reading Program switches to tracking time
Posted on June 29, 2020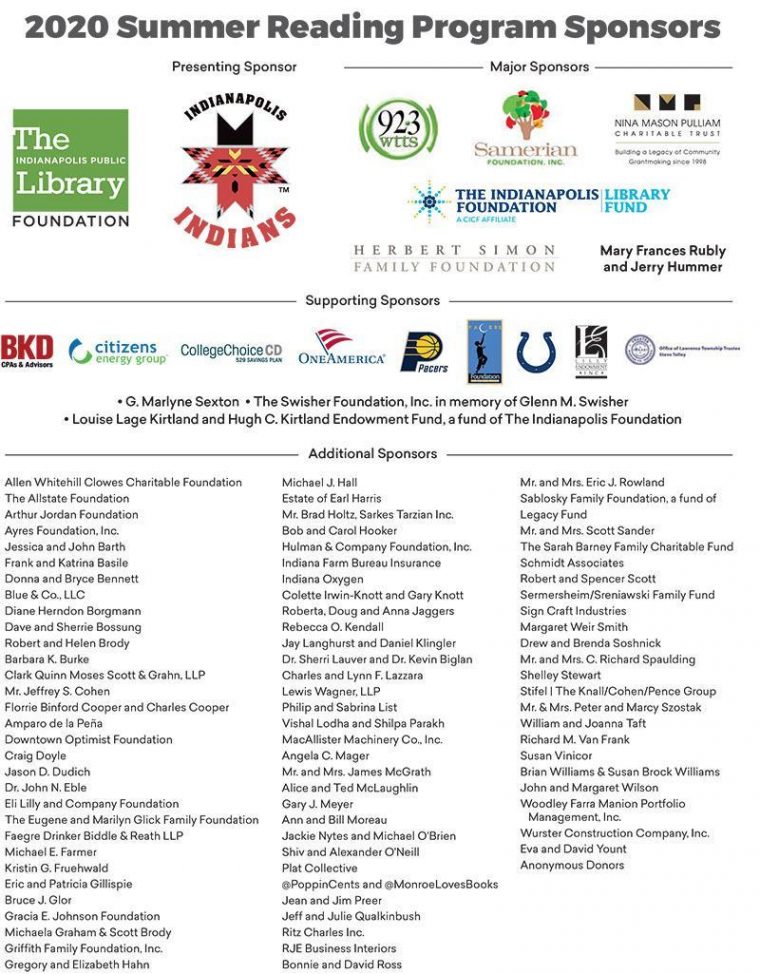 The Summer Reading Program is serving children this summer! The program runs June 1 – August 1, and will motivate children to read more during summer break. This helps keep their academic skills strong even after remote learning has ended for the school year.
The program format has been adjusted to encourage social distancing, with registration available online as well as by phone. Participants can track how much time they spend reading (a change from previous programs, which tracked points per book read) and earn entries for prize drawings. Research shows that reading just 10-15 minutes a day is enough to help children maintain or advance their reading skills. Prizes include bicycles donated by Meijer, passes for local attractions, movie passes and books.
The Summer Reading Program is made possible by presenting sponsor Indianapolis Indians and by many other donors, which are listed in the image on the side. For more information on how to participate, visit indypl.org/srp/kids.
We would love to hear your Summer Reading Program stories! If you are willing to share your story with us and our donors, please email us at foundation@indyplfoundation.org.