Be a part of the Loyal Friends of the Library Foundation
Posted on September 01, 2021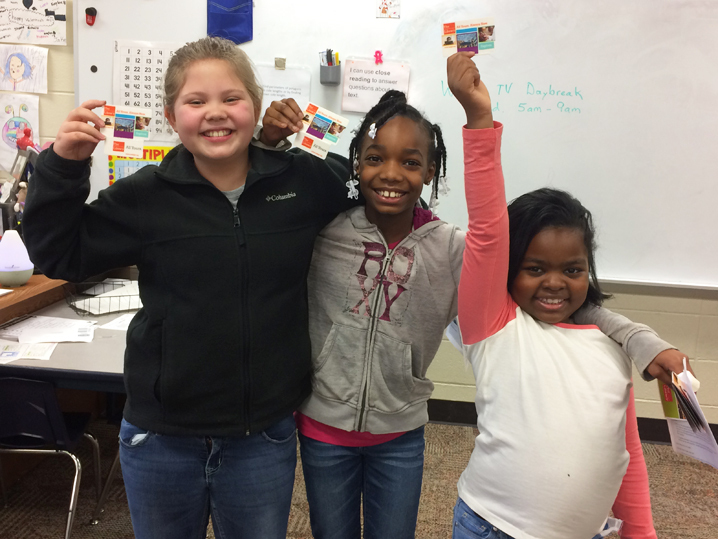 Show your loyalty to your public library by becoming a member of Loyal Friends—a new recognition opportunity for donors who make monthly gifts to The Indianapolis Public Library Foundation.
Monthly donations are gifts that are automatically charged to your debit or credit card each month. This gives you an easy and convenient way to give to the Library Foundation, while also ensuring funding for some of your favorite Library programs.
We recently talked to some current Loyal Friends and asked them what inspired them to choose monthly giving. Here is what they had to say:
"Because I truly believe literacy is a critical component of humanity and childhood, and places like the Library are helping to bridge the literacy gap in our schools. The Library on its own is a miracle, but the work of the Library Foundation builds on the Library's bigger goals and brings enrichment to so many families." –Maura Broderson
"A monthly donation is affordable. I want to contribute but am unable to afford a large donation." –Anita Malichi
"I love reading and the services the Library provides for my community. I want to make sure that the resources are funded and maintained. Besides paying taxes, directly supporting the Library with monthly gifts is the best way to ensure that the libraries remain a safe, free, and beautiful space to learn, grow, and come together as a community." –Marielle Petranoff
We can always count on these donors' support—just like loyal friends. In recognition of their loyalty, these donors receive a number of exclusive benefits, in addition to their Friends cards and other existing benefits:
$10 off on tickets to Circulate, the Library Foundation's signature fundraising event (discount can be used on up to two tickets)
Coupon for one free book from the Indy Library Store each year
Special recognition in the annual report
Quarterly updates on the impact of their monthly donations
With a minimum gift of $5/month, you can also receive these benefits. Join a growing community of individuals who show their loyalty to the Library by making monthly gifts. To join this special community, visit www.indyplfoundation.org/give and select the monthly giving option.