Author engravings added at Central Library
Posted on May 12, 2022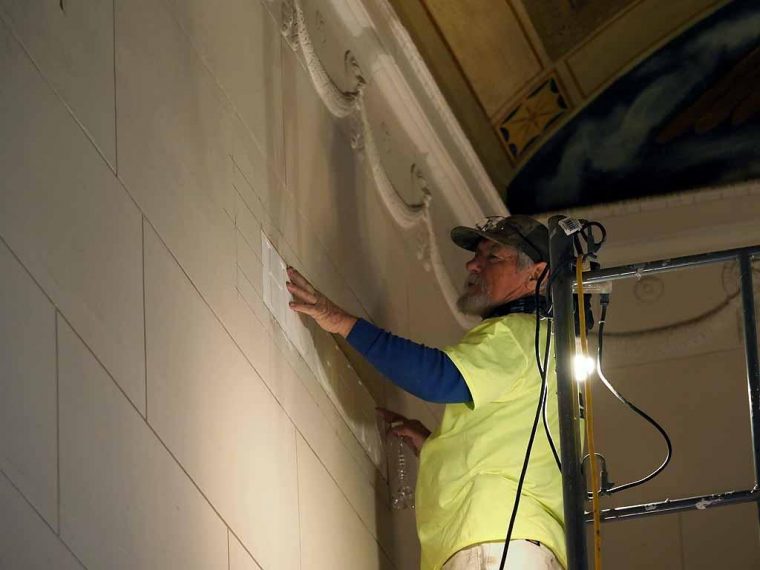 The names of 10 African American authors now grace the walls of Central Library, just outside the Center for Black Literature & Culture. This renovation is the first phase of the Name Engraving Project, an initiative to spotlight the literary contributions of writers of color who have been omitted in the past. Prior to these additions, 83 names of renowned authors were etched into the library's walls, none of whom were people of color.
"As a longtime Library supporter and patron, I noticed the omission of persons of color represented in the names engraved at Central Library. I'm excited to be working with them to address this," said Dr. Michael R. Twyman, a major donor to the project.
The new authors (including Toni Morrison, Langston Hughes and Maya Angelou) were selected by Library patrons and the Indianapolis community at large.
Major support has been provided by Michael & Adelpha Twyman, the Dr. Michael R. Twyman Endowment Fund, and Lilly Endowment Inc. Learn more at indypl.org/blog/for-adults/central-library-engraving-project.