Celebrating literacy in all languages with Reach Out and Read IN
Posted on July 19, 2022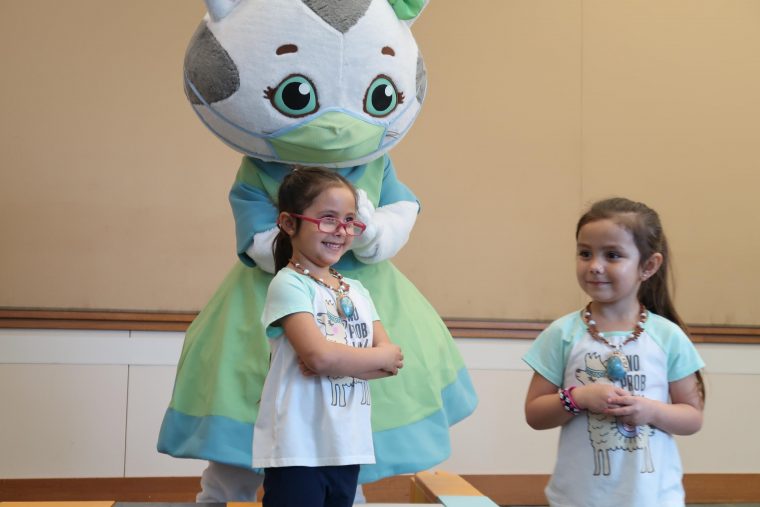 On Saturday, April 30, more than 800 Library guests, mostly families with young children, celebrated Día del Niño at Be My Neighbor Day with Reach Out and Read IN (ROAR). ROAR celebrates literacy in all languages.
"We are excited to see this event return after a two-year hiatus," said Shael Weidenbach, the Library's Youth Services Manager. "We love that this event is truly celebrating children and literacy while making sure families have the resources they need to help their children thrive." Activities included storytimes in English and Spanish, family yoga, art activities, a resource fair, and an appearance by Daniel Tiger and Katarina Kittycat from PBS Kids. Other featured activities included The Teddy Bear Concert Series presented by the Indianapolis Symphony Orchestra, a performance by Payaso Pastelito, and a concert by Grammy-nominated artist José-Luis Orozco.
Thanks to CollegeChoice 529 and The Indianapolis Foundation Library Fund for making ROAR possible.