Device lending expansion bridges digital divide
Posted on July 28, 2022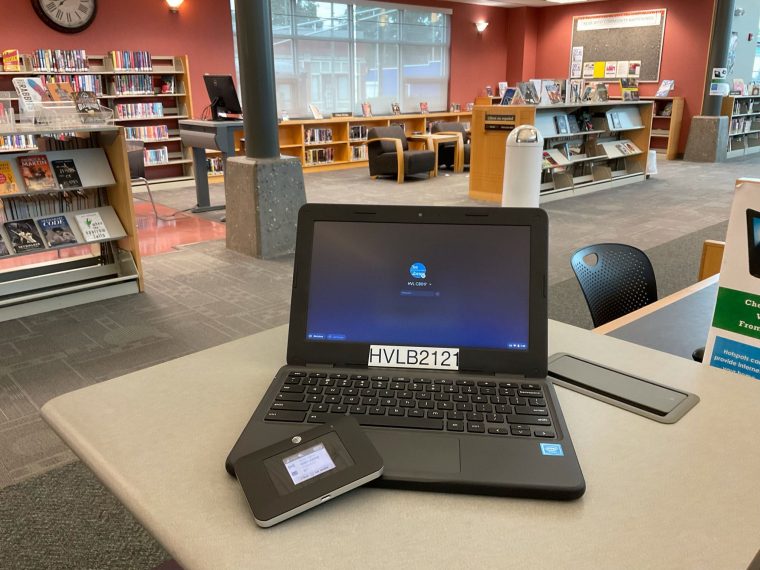 Ten branches launched hotspot and Chromebook lending in April 2022, joining the Haughville and Martindale-Brightwood branches which had earlier piloted lending such devices. In the short time since the launch, devices have been checked out over 295 times from the ten new branches, helping to bridge the digital divide for those who struggle with access. Hotspots have been slightly more popular than the Chromebooks, with Chromebooks circulating 75 times and hotspots 168 times, and 26 checkouts of both items at the same time.
One patron approached Irvington staff asking how far their wi-fi reached as he needed to use it after hours and was planning to access it from their parking lot. Staff informed him of the new hotspot program and he was excited to, in his words, "be able to take library wi-fi home with him." Another patron shared on a survey, "This Chromebook and Hotspot Program is awesome. It's helping me out so much. I'm at a domestic violence shelter and without this program I wouldn't be able to get my bachelor's degree to start a new life."
These lending programs are made possible by AARP-Indiana, Google, Honda and Marlyne Sexton.