Donor spotlight: Sally Miller Peck Endowment for Literacy
Posted on August 17, 2022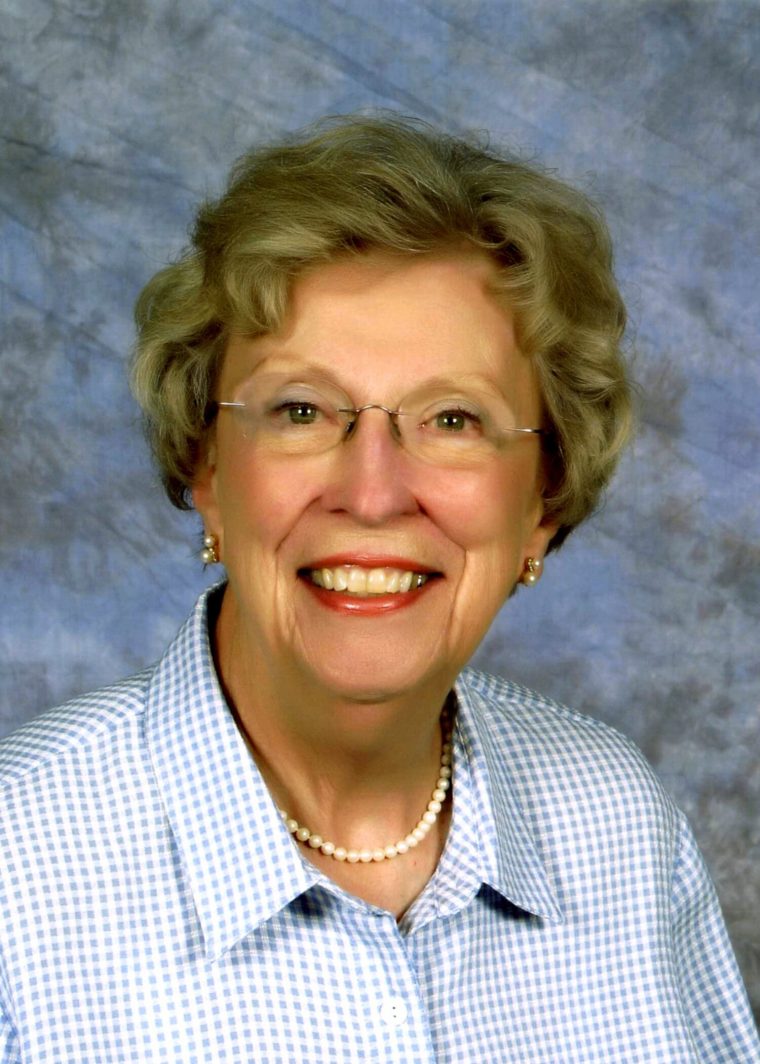 Sally Miller Peck was a longtime, generous supporter of the Library and other philanthropic causes. After she passed in 2019, her family wanted to honor her legacy in a special way, so they established the Sally Miller Peck Fund for Literacy. This fund provides ongoing support for The Indianapolis Public Library Foundation.
Her son Larry shared, "She was involved in many charitable activities, most of which she did in partnership with our father, Dr. F. Bruce Peck, Jr., including support for The Fine Arts Society of Indianapolis (now Classical Music Indy), the Indianapolis Symphony and the Indianapolis Opera. But the Library Foundation was something that was special for her and was a way she could support and pass to others the love of books and reading that meant so much to her."
For Sally, the books she loved were the most important part of the library. While she could buy any book she wanted to read, she preferred to borrow the book from the library, and then return it for someone else. The library was also a place to find books and authors she might not otherwise encounter. And it was a place where those with more limited resources could enjoy the same access to books. There are some for whom having a personal collection of books is important. For her, there were always books around, but most were given to others after reading, and many were donated back to the libraries she loved.
"I think she also wanted to make sure others found the same pleasure in the written word," Larry said. "She certainly set this example for her two sons, but beyond that, she was also active in book clubs and sharing books with friends and extended family. She shared book recommendations back and forth with our daughter (her granddaughter) Emily, an English major who works in education. … I think for her a book was likewise a way for her to explore, learn, or even just enjoy the thoughts and ideas and stories others tell."
Sally's younger son Tom added, "She consistently read her Bible. It was a regular part of her life and she would turn to it, and return to it, for comfort, wisdom, and guidance. It was one of the very few books she reread!"
Sally also spent time providing literacy instruction for adults who could not read or had minimal reading skills. To her, helping them to become readers was among the most important ways she could help them to improve their lives.
After Sally died, her sons and daughters-in-law Sarah and Sandy discussed what they might do to best honor her life and memory. She had left bequests to various organizations, including the Library Foundation, but she didn't seek recognition for them. They talked about possibly setting up scholarships or something related to reading and education, and eventually decided that a gift to the Library Foundation in her name would best capture her love of reading while demonstrating the importance of libraries and literacy. "We both believe that having her legacy attached to The Indianapolis Library Foundation is the best possible way to honor her life," Larry said.