Meet Nichelle M. Hayes, new interim CEO
Posted on May 09, 2022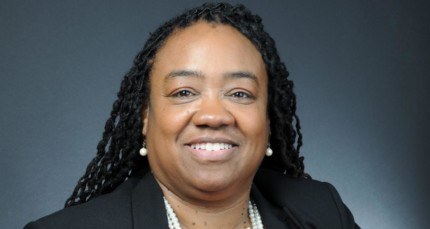 In March, the Library's Board of Trustees appointed Nichelle M. Hayes as IndyPL's next interim CEO. In April, Hayes took over for John Helling, who had been the interim CEO since September.
Hayes has been with the Library system since 2015, most notably serving as the manager of the Center for Black Literature & Culture.
"I am honored to be entrusted with the role of interim CEO, and I look forward to being an advocate and leader for the system," says Hayes. To learn more about Hayes and the Library's next steps, visit indypl.org/news-and-announcements/indianapolis-public-library-appoints-nichelle-m-hayes-as-interim-ceo.