Bilingual Storytimes introduces American Sign Language
Posted on September 01, 2023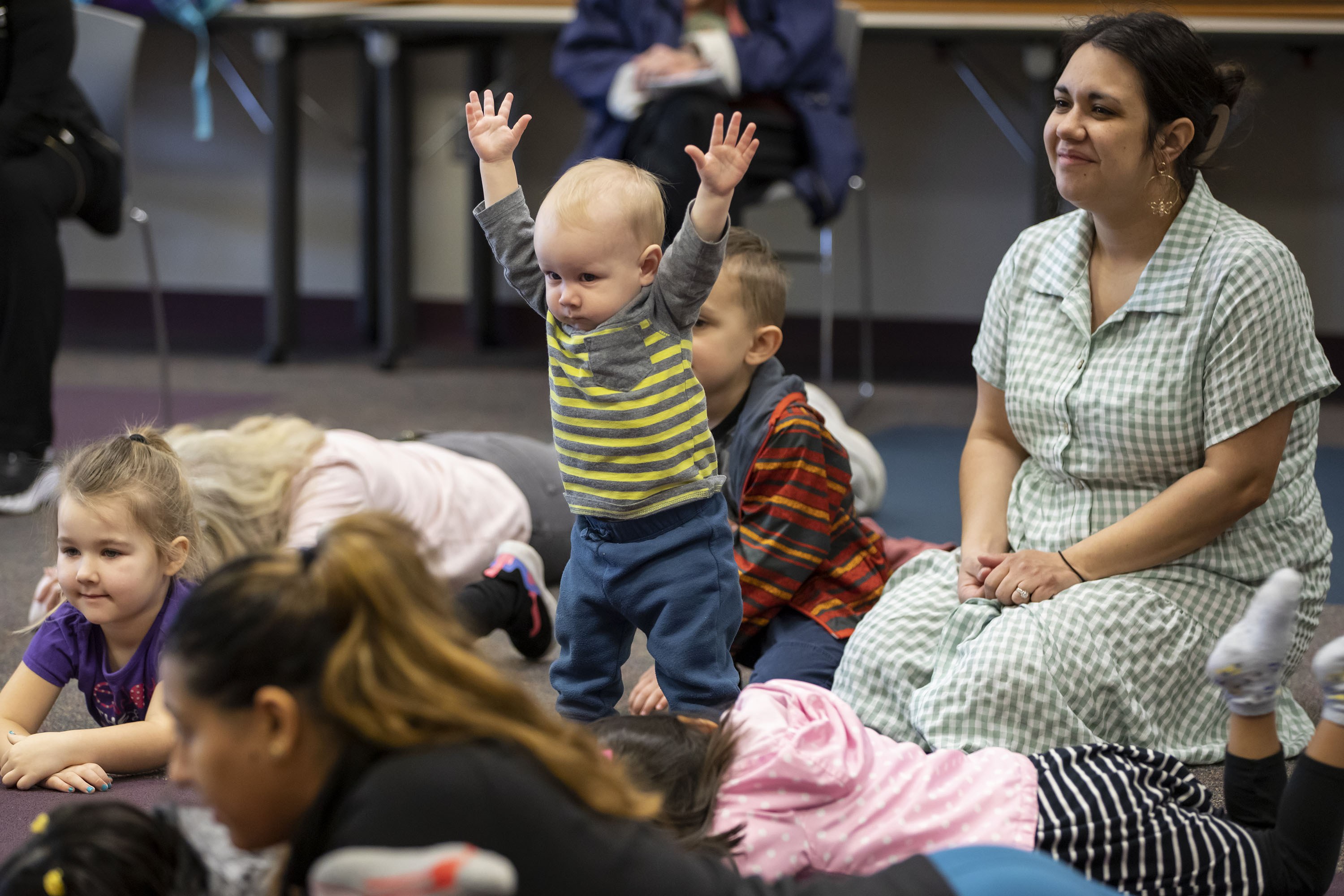 Bilingual storytimes has been an ongoing educational initiative that supports the academic, social, and emotional development of children aged from birth to five.
"We are thankful to offer this program. Ms. Laura is wonderful!" a librarian said. "She has a regular group here at the Eagle Branch who attend bilingual storytimes. She is also musically talented and brings her guitar sometimes."
The program is presented in both English and Spanish – however, the Library is also introducing American Sign Language storytimes!
This initiative will continue to serve as the foundation for healthy development for educational growth as well as emotional and social growth. The program allows critical thinking using prediction and recall to early learners. It teaches children the early literacy skills necessary for success in kindergarten and beyond.
Check out attend.indypl.org/events for upcoming storytime programs. Many thanks to The Indianapolis Foundation Library Fund for making this program possible.