Meet the Artists turns 35, attracts nearly 1,000 attendees
Posted on April 27, 2023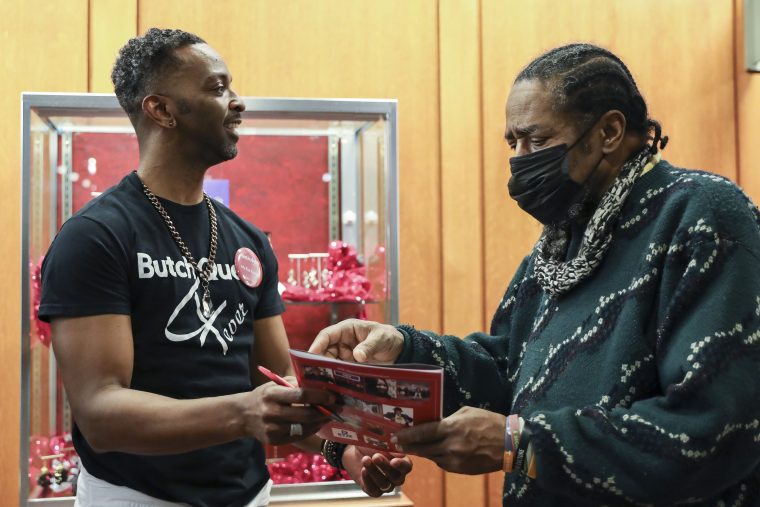 A return to the in-person program for the highly anticipated Meet the Artists gala attracted almost 1,000 attendees. In commemoration of its 35th anniversary celebration, the February 11 event provided a platform for local African American artists to showcase their work.
"Art reflects our collective experiences and shows us other points of view. Unfortunately, African American artists historically did not have access to outlets to share their work. We support the Library's efforts to expand their opportunities," said Eric Gillispie, one of the 980 attendees.
The two-month exhibition kicked off with a gospel choir, dancers, spoken word poetry, live bands, and a fashion show directed by living legend, Alpha Blackburn. Exhibits were on display until March 25 at Central Library and included Afrofuturism-themed paintings, photography, jewelry and mixed media.
Meet the Artists was made possible by the Christel DeHaan Family Foundation, Inc., Eric and Pat Gillispie and Friends of the Library through gifts made to The Indianapolis Public Library Foundation. See a list of artists at indypl.org.